Why are some people happier, more confident, and more successful than others? What do they know that you don't?
In our premium Advocate profile you will discover a road map to help you understand why and how to get where you want to go.
Our Advocate premium profile is a framework created exclusively to help you discover and harness your true potential. We have dedicated ourselves to understanding personality, so you can get the most out of life by making the best use of your strengths and learning from experiences of other Advocates.
While the free information on our website provides a detailed overview of your personality, our e-book goes much deeper. It offers a thorough roadmap to help you through your biggest challenges in all core areas of life, made specifically for your unique needs as an Advocate. It will help you find the success, motivation, and self-understanding you've always dreamed of.

We've spent thousands of hours and tens of thousands of dollars on researching, creating, and testing our material. We've combed through stories of other Advocates, analyzed hundreds of surveys, and tested a myriad of different approaches. We did all this so we could create something truly epic. We want to help people like you get the most out of life by truly understanding themselves and unlocking the true power of their often misunderstood and neglected strengths.
And we know it works. But don't believe us, all you need to do is check out the thousands of comments people have left around the site to see how scary accurate our personality framework is.
"It's so freeing to see words put to traits I've tried to understand for years. It makes understanding others just as helpful, too. Being able to harness my strengths has been a great step forward. On the other hand, accepting and growing in areas of weakness is eye opening."
"This profile helped explain many traits that I just didn't understand. I never understood why certain things about me were so different from others, and constantly felt misunderstood because of it. This changed that for me. I accept who I am confidently and securely."
"It was so accurate it was scary. I often wonder why I am the way I am, and find myself analyzing my personality and my surroundings. I finally found something that describes how I am feeling, and like what it said about my personality, I will never stop learning and growing. Thank you."
We won't lie to you, this is no magic pill. Personal growth takes time, consistency, and patience. If you're only here for shallow quick fixes, then this e-book isn't for you. If you aren't interested in truly understanding who you are and facing your strengths, weaknesses, and fears, even if that makes you cry at times, this e-book isn't right for you either.
This e-book was designed for Advocates who want to live a fulfilled life, create meaningful connections with others, and deeply understand who they are – and then use these insights and tools to begin the journey to finding their place in the world and living a fulfilled life.
And if you wish to go even further, our online Academy offers dozens of interactive exercises and additional tests to help you overcome challenges in specific areas, from friendships to work to parenting and more.
We know this works because the feedback we receive is both amazingly positive and inspiring. Just take a look at some of the 500+ testimonials people have sent us. And that is just the tip of the iceberg. Now you're just moments away from having breakthroughs like these too.
Get our 230-page Advocate (INFJ, -A/-T) premium profile which you can download and begin reading immediately after purchase.
$32.99
Get my profile
Get your premium profile + access to interactive exercises, tests, and ongoing updates in our Academy to help you grow even further.
Get full access
Looking for a different profile or the full collection? You will be able to pick it in the checkout screen.
Our e-book aims to help you do 3 things.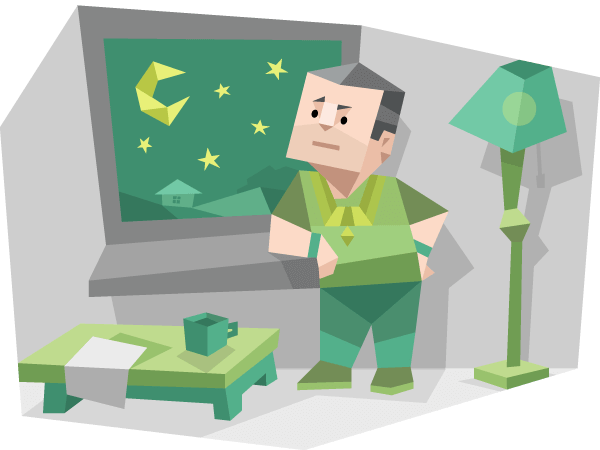 Finally be understood
You've likely gone through life feeling like an outsider. We want you to know that somebody understands who you are, even if the people around you don't.
Build meaningful relationships
Being so different from everyone else can leave you feeling lost and alone. We want to help you develop the meaningful connections you crave.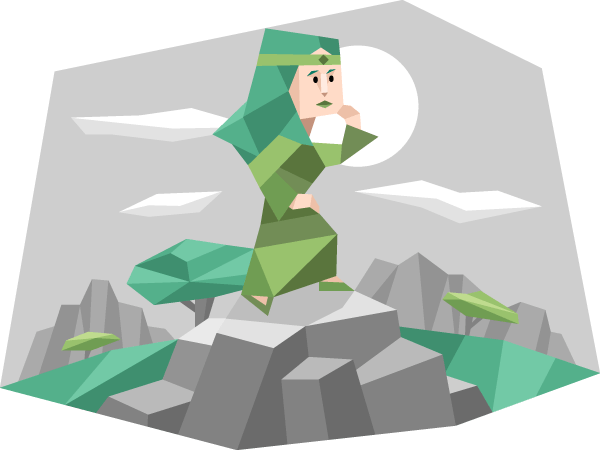 Lead a fulfilling life
Advocates are responsible for some of the biggest advances in human history. We want to help you find your calling and contribution to the world.
We'll do this by helping you understand and love:
Every one of your strengths and how to utilize your weaknesses
Your unique motivations and how to improve and grow
Which roles in life and work suit you best and how to implement your strengths
How to create richer relationships by understanding your approach to romance
How to be a better parent, partner and friend just by being exactly who you are
What you need to be aware of when studying, be it high school, university or vocational courses
How to find a meaningful career and professional development options
So, what exactly is inside the Advocate premium profile?
The premium profile is divided up into 7 chapters over 230 pages in an easy to read PDF format you can download immediately after purchase. Inside each chapter is a detailed analysis of the Advocate's personality along with practical, detailed explanations on how you can overcome your biggest challenges in each major area of life. We'll discuss how you are likely to act and think when your traits are balanced and unbalanced, and we'll then walk you through the necessary rebalancing process.
Below you'll find a breakdown of each chapter and what you'll learn inside.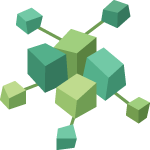 1. The Puzzle of Personality
Learn how the concept of personality types has evolved over time and the story behind our theory, including all traits and type groups.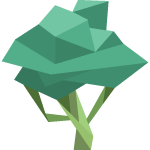 2. Personal Growth
Discover how to leverage your traits to grow as a person, and get where you want to go regardless of the bumps in the road.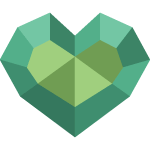 3. Romantic Relationships
Learn more about how different personality types act, and what they are likely to expect from you in different stages of the relationship.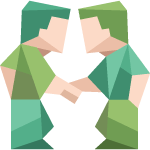 4. Friendships
Learn how to find and develop meaningful, fulfilling friendships not just with other Advocates, but with every personality type.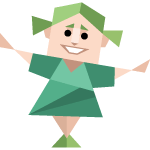 5. Parenthood
Discover your strengths and potential as a parent – including the analysis of the challenges you're likely to face with different child personality types.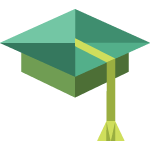 6. Academic Path
Explore how you learn at various stages of your life and which of your personality traits can help or hinder you when learning.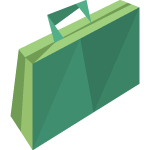 7. Career and Professional Development
Get better at navigating the professional world and achieve your professional goals without compromising your integrity.
We know how complex, diverse, and enigmatic Advocates are, and we want to give you as much guidance and support as we can. This is why we have also developed a number of additional tests, tools, and exercises that will not only help you learn more about various aspects of your personality, but will also make it much easier to apply all this knowledge in practice. If you decide to subscribe to our Academy as well, you will get access to: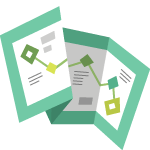 30+ Interactive Exercises
Grow personally and professionally with our interactive exercises, full of easy to follow, step-by-step action lists, ideas, and suggestions.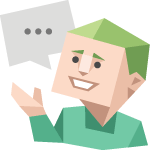 10+ Additional Tests
Explore many other aspects of your personality – such as emotional intelligence, leadership style, or even your dark side.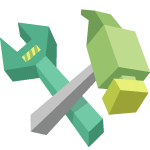 ...and much more!
Ongoing updates, surveys, extra tools, life stories shared by other members, and more – all you need to grow and understand yourself better.
For instance, how about taking an assessment exploring the power dynamics in your romantic relationship? Or combining what you've learned about potential professional development paths with an exercise aimed at defining your career values? Or perhaps you're interested in diving into our research data and finding out whether you share certain habits and behaviors with other Advocates? The Academy will offer you all that, and more.
Are you ready to be understood and find your way, Advocate?
Risk free money-back guarantee
If you do not get exactly what you expect out of our premium resources — for any reason — just drop us an e-mail within 60 days and we will refund your money immediately. No questions asked. If you don't find this information useful, we don't deserve your money. It's that simple.
Get our 230-page Advocate (INFJ, -A/-T) premium profile which you can download and begin reading immediately after purchase.
$32.99
Get my profile
Get your premium profile + access to interactive exercises, tests, and ongoing updates in our Academy to help you grow even further.
Get full access
Looking for a different profile or the full collection? You will be able to pick it in the checkout screen.
See what other people had to say about their premium profiles:
"For someone who is interested in understanding people this is amazing. Combining scientific insights about personality types with practical insights from groups of people hits the sweet spot. Whether you want to understand your friend, relationship or work, this report has valuable lessons for everybody."
"I can only say that I wish I had found this sooner to better understand my combination of personality traits. From learning about yourself to your friendship, romance, education and career preference, the profile is spot on. Thanks for the wonderful insight and advice guys!"
"My profile has given me valuable new insights into what motivates me, my husband, children and friends. I now have a new appreciation for my husband and can see how we can get caught up in misunderstandings. I am now also much more curious about the energy, drives and approach of the people in my life."