Why are some people happier, more confident, and more successful than others? What do they know that you don't?
In our Academy you will discover a road map to help you understand how to get where you want to go.
The Academy is a set of courses, exercises, and tools created exclusively to help you discover and harness your true potential. We have dedicated ourselves to understanding personality, so you can get the most out of life by making the best use of your strengths and learning from experiences of other Advocates.
While the free information on our website provides a detailed overview of your personality, our Academy goes much deeper. It offers a thorough roadmap to help you through your biggest challenges in all core areas of life, made specifically for your unique needs as an Advocate. It will help you find the success, motivation, and self-understanding you've always dreamed of.

We've spent thousands of hours and tens of thousands of dollars on researching, creating, and testing our material. We've combed through stories of other Advocates, analyzed hundreds of surveys, and tested a myriad of different approaches. We did all this so we could create something truly epic. We want to help people like you get the most out of life by truly understanding themselves and unlocking the true power of their often misunderstood and neglected strengths.
And we know it works. But don't believe us, all you need to do is check out the thousands of comments people have left around the site to see how scary accurate our personality framework is.
We won't lie to you, this is no magic pill. Personal growth takes time, consistency, and patience. If you're only here for shallow quick fixes, then the Academy isn't for you. If you aren't interested in truly understanding who you are and facing your strengths, weaknesses, and fears, even if that makes you cry at times, the Academy isn't right for you either.
The Academy was designed for Advocates who want to live a fulfilled life, create meaningful connections with others, and deeply understand who they are – and then use these insights and tools to begin the journey to finding their place in the world and living a fulfilled life.
We know this works because the feedback we receive is both amazingly positive and inspiring. Just take a look at some of the 500+ testimonials people have sent us. And that is just the tip of the iceberg. Now you're just moments away from having breakthroughs like these too.
The Academy aims to help you do 3 things.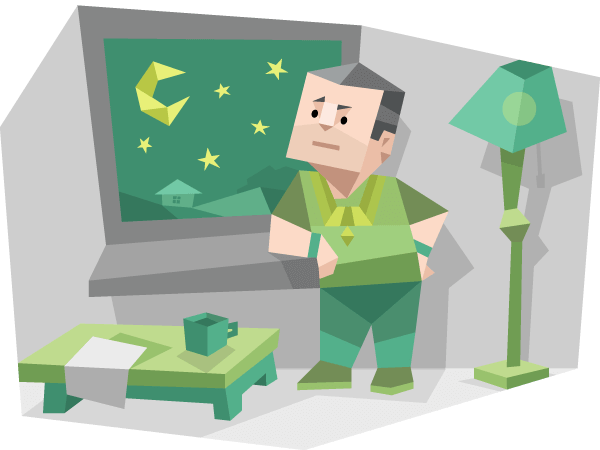 Finally be understood
You've likely gone through life feeling like an outsider. We want you to know that somebody understands who you are, even if the people around you don't.
Build meaningful relationships
Being so different from everyone else can leave you feeling lost and alone. We want to help you develop the meaningful connections you crave.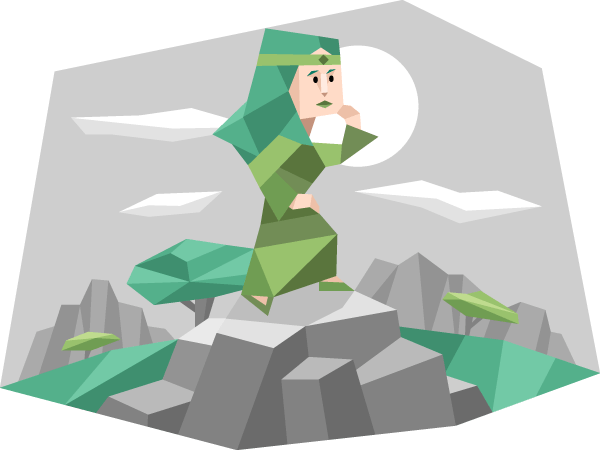 Lead a fulfilling life
Advocates are responsible for some of the biggest advances in human history. We want to help you find your calling and contribution to the world.
So, what exactly is inside the Academy?
The Academy is divided up into 8 major courses you will be able to access immediately. Inside each course is a detailed analysis of the Advocate's personality along with practical, detailed explanations on how you can overcome your biggest challenges in each major area of life. We'll discuss how you are likely to act and think when your traits are balanced and unbalanced, then walk you through the necessary rebalancing process, and wrap up the course with additional exercises and tools, where applicable.
Below you'll find a list of available courses and what you'll learn inside. We've already selected our most popular courses for you – but please feel free to change that to build a curriculum that best fits your needs. You'll also be able to add additional courses at a later date.
Risk free money-back guarantee
If you do not get exactly what you expect out of the Academy — for any reason — just drop us an e-mail within 60 days and we will refund your money, no questions asked. If you don't find this information useful, we don't deserve your money. It's that simple.
See what other people had to say about our premium resources:
"It's so freeing to see words put to traits I've tried to understand for years. It makes understanding others just as helpful, too. Being able to harness my strengths has been a great step forward. On the other hand, accepting and growing in areas of weakness is eye opening."
"This profile helped explain many traits that I just didn't understand. I never understood why certain things about me were so different from others, and constantly felt misunderstood because of it. This changed that for me. I accept who I am confidently and securely."
"It was so accurate it was scary. I often wonder why I am the way I am, and find myself analyzing my personality and my surroundings. I finally found something that describes how I am feeling, and like what it said about my personality, I will never stop learning and growing. Thank you."
"For someone who is interested in understanding people this is amazing. Combining scientific insights about personality types with practical insights from groups of people hits the sweet spot. Whether you want to understand your friend, relationship or work, this report has valuable lessons for everybody."
"I can only say that I wish I had found this sooner to better understand my combination of personality traits. From learning about yourself to your friendship, romance, education and career preference, the profile is spot on. Thanks for the wonderful insight and advice guys!"
"My profile has given me valuable new insights into what motivates me, my husband, children and friends. I now have a new appreciation for my husband and can see how we can get caught up in misunderstandings. I am now also much more curious about the energy, drives and approach of the people in my life."