Welcome, Architect.
It's good to see you've made it to the end! Though it's not exactly the end, far from it – just the end of an introduction. Just as you mark transitions in life, you've reached a transition in the examination of your personality.
All your life you've been driven by focused, meaningful curiosity – which is likely why you've found yourself here, on our site. The previous pages should have answered a few of your questions and highlighted a number of quirks that influence your life, for better or worse.
Well, this was just the tip of the iceberg. The entrance to the rabbit hole. A short briefing before an exciting journey.
We've dedicated ourselves to understanding personality, and we have a single, simple goal – to help people like you get the most out of life by truly understanding themselves and unlocking the true power of their often misunderstood and neglected strengths.
To do that, we've spent thousands of hours combing through stories of other Architects, analyzing hundreds of surveys, and testing a myriad of different tools and approaches. We know you're only satisfied with the best, and this is what we're going to give you.
What's this about?
You've already read a fair bit about your personality type. What we'd like to do now is go beyond a simple overview of the Architect personality and explore how you can develop and leverage your strengths to become more confident, less stressed, and happier as a growth-seeking individual, romantic partner, friend, parent, or professional.
We'd like to help you move from simply being aware of your strengths, weaknesses, and possibilities, to taking full advantage of your personality traits and utilizing them to live a better, more fulfilling life.
We'll give you a detailed roadmap covering all major areas of life – personal growth, friendships, romantic relationships, parenthood, and academic and professional development. This roadmap will explain how Architects act and think when their traits and attitudes are balanced and unbalanced – and how to achieve and maintain the right balance.
Grow your way
People learn in different ways, so we've put together several options for you – you can pick whichever is most convenient for you.
The first is our e-book. This is for Architects who enjoy inspiring and thought-provoking reading, whether at home or on the go. The e-book contains the full roadmap and a number of exercises aimed at helping you overcome the challenges you face in life.
The second is a combination of our e-book and online courses. Our Architect courses are designed to guide your growth in an interactive way and explore additional aspects of your personality – such as your emotional intelligence, dark side, or career values. You'll be able to track your progress, make notes, and exchange advice with other Architects along the way.
The final option includes access to the full set of our personality profiles, along with Architect courses. This option is for those who want to know what drives, worries, and inspires not just Architects, but all personality types. Whenever you seek to understand your friend, partner, or a colleague better, having our profiles nearby will prove useful.
Ready to continue?
Just pick your preferred option below to proceed. If you'd like to learn more about individual sections, keep scrolling down – you'll find plenty of information below.
Oh, and in case you don't get exactly what you expect – for any reason – just drop us an e-mail within 30 days and we'll refund your money, no questions asked. We truly believe you're going to love this information – otherwise, we don't deserve your money. It's that simple, really.
Tell me more about what's inside...
Would you like to have more information before you decide? Sure – let's go through the main topics we cover in our materials. And if you still have any questions at all, just send us a message by clicking on that green button in the bottom right corner, and we'll get back to you as soon as we can.

Personal Growth
Discover how to leverage your traits to grow as a person, and get where you want to go regardless of the bumps in the road. (more...)

Academic Path
Explore how you learn at various stages of your life and which of your personality traits can help or hinder you when learning. (more...)

Career and Professional Growth
Get better at navigating the professional world and achieve your professional goals without compromising your integrity. (more...)

Friendships
Learn how to find and develop meaningful, fulfilling friendships not just with other Architects, but with every personality type. (more...)

Romantic Relationships
Learn more about how different personality types act, and what they are likely to expect from you in different stages of the relationship. (more...)

Parenthood
Discover your strengths and potential as a parent – including the analysis of the challenges you're likely to face at each stage of development. (more...)

Research Insights
Unlock advanced charts in member surveys and explore our 100+ studies, learning more about the fascinating ways personality traits shape our lives. (more...)
1. Personal Growth

This section will help you discover how to leverage your Architect traits to grow as a person – and get where you want to go despite the bumps in the road. You'll learn about the five sources that you draw motivation and confidence from, and understand what happens when those sources are balanced – and what to do when they become unbalanced. You'll find plenty of pointers to living your best life in a balanced, holistic way to avoid falling victim to your "dark side," as well as real-life examples and other tools for this personal development journey. (more...)
You'll also be able to practice applying this knowledge by completing a number of exercises aimed at the challenges you're most likely to encounter as an Architect. Ranging from simple to-do lists to challenging scenarios, these exercises will prepare you for the road ahead.
And, if you're interested in digging even deeper into various aspects of your personality and behavior, the interactive version of this section offers many additional tools and tests. Whether you wish to assess your emotional intelligence or find out how Machiavellian you are, we promise you plenty of wonderful "a-ha" moments that provide personal insight on a profound level.
2. Academic Path

Whether you're still in high school, working your way through college, or learning on the job, our Academic Path section explores how you as an Architect learn at various stages of your life, and how your personality traits can help or hinder your educational pursuits. Achieving the right balance between your specific personality traits and preferred learning styles is key to a smooth and successful learning process, and this section will both explain why you as an Architect learn the way you do, and how to best use this understanding to your academic advantage. (more...)
This section isn't just for those in formal education, though. You're driven, unconventional, and relentlessly curious, but these qualities often struggle to reconcile a desire for personal transformation with the often career-oriented focus of so many accredited programs. That's why we'll also go beyond school and explore your attitudes and potential across a lifetime of self-directed learning.
Finally, alternative education such as homeschooling, trade school training, online courses, and work/study internships, is also part of today's academic landscape. You'll discover which of these paths can be the perfect fit for your personality type. From the high school experience to lifelong learning, this walkthrough is guaranteed to be engaging, informative, and personally enlightening.
3. Career and Professional Growth

Stuck in a rut? Not sure of the next step in your career? This section will help you get better at navigating the professional world and achieving your professional goals without compromising your integrity. Many of your goals are likely to be at odds with what the majority of others seek and expect in their careers – having a deep understanding of your inner core is vital to avoid getting frustrated or thrown off the right path for you. The knowledge this section will bring is even more important if you're drawn to a more unorthodox path – such as that of an entrepreneur. (more...)
There's no single magical job that would make all Architects happy. But by learning what happiness and balance look like to your personality type, you'll find it much easier to ensure that you get on – and stay on – the path that's the best match for your unique set of goals, attitudes, and traits. We'll explore all that, and more, in this section.
If you opt for the interactive version, the additional tests and other Architects' career stories you'll find in there will complement this knowledge and help you understand what your individual core values and job preferences are.
4. Friendships

It's so easy to underestimate how vital having strong, stable friendships can be when it comes to living a fulfilling life and achieving your goals, whether personal or academic, professional or romantic. In this section, you'll learn how to find and develop meaningful, fulfilling friendships not just with other Architects, but with every personality type. (more...)
Architects can be intense and demanding friends – while your friendships can often reach a depth many other personality types find difficult to imagine, your inner fire can also become a destructive force if not wielded carefully. We'll help you explore core trends in Architect friendships, and discuss how you can use your strengths to develop the types of friendships you've been secretly wishing for all your life.
We'll examine what you're likely to seek in your friendships, and what potential pitfalls you need to be aware of. We'll then dive deeper into your interactions with other personality types, exploring specific aspects of compatibility, as well as ways to avoid imbalance in each combination – and highlighting warning signs and opportunities to watch out for. Finally, we'll wrap up this section with several exercises aimed at helping you strengthen your current and potential friendships.
5. Romantic Relationships

There are few things Architects find more puzzling and challenging than romantic relationships. Having intimate knowledge of your personality type will not only boost your self-confidence in this area, it will also help to ensure your relationships are healthy and fulfilling. This section is designed to help you not only understand what traits you should be looking for in a significant other, but also ways to master your own desires and emotions. Our real-life examples and easy-to-understand insights will get you as prepared as possible for romance – you'll learn how different personality types approach intimacy, what they seek in potential partners, and what they're likely to expect from you in all stages of loving relationships. (more...)
Whether you're actively looking for a life partner or have spent many years in a romantic relationship, you'll find this section enlightening and provocative. We should never stop learning, and Architects are often the first to promote this attitude – romantic relationships are no exception. By digging deep into the complex and diverse interactions of various personality types in a romantic context, you're bound to gain awareness that can be a tremendous help in your love life.
If you decide to go for the interactive option, you'll also gain access to an additional test aimed at helping you understand how you and your current (or desired) partner align on a variety of indicators linked to your attitudes and behavior in your relationship. Armed with this knowledge, you'll not only feel more confident as a romantic partner, you'll ensure your love connections are more fulfilling and authentic.
6. Parenthood

Few challenges in life are as maddeningly difficult, yet as exhilarating, as being a parent. In this section, you'll discover your strengths and potential as a parent during each stage of development, from infancy to adolescence, and explore ways you can use these strengths to achieve balance in your complex and ever-changing relationship with your child. You'll find plenty of tips and ideas for strengthening the bond between you and your child in each unique life stage. (more...)
For Architects, parenthood isn't just about the challenge of raising a child to become a fulfilled and successful adult. It's also a unique opportunity to look deep into yourself and find the right balance between competing forces – such as controlling destiny and accepting your child's unique path. We'll not only show you ways to be a more engaging and motivated parent for your child, but also provide advice on how to reduce stress and remain in touch with your true self – despite all the responsibilities and multitasking that parenting brings.
The interactive version also includes additional tools to allow you to gain insight into which personality traits your child is actively exploring, and to learn more about your preferred parenting style – and possible alternatives. There's no single recipe for being a perfect parent, especially considering Architects' rarity, but this section will equip you with the knowledge to make it clearer, easier, and less stressful.
7. Research Insights

Have you ever wondered whether your sleep habits are influenced by your personality? Or which personality type is the most likely to settle down in a rural location as opposed to a bustling metropolis? If you pick the interactive Master plan, you'll get a chance to spend hours digging through trends and correlations we've gathered over a number of years. (more...)
With a database containing thousands of insights – and more being added every week – this is a unique opportunity to really dig deep into the intricacies of the human mind. If your eyes are already glistening with curiosity, then this add-on is for you, fellow geek. You'll find plenty of surprises – we promise.
We know these materials work because the feedback we receive is both amazingly positive and inspiring. Just see 500+ testimonials people have sent us. Now you're just moments away from having breakthroughs like these too.
What have other people said about their experience?
I can only say that I wish I had found this sooner to better understand my combination of personality traits. From learning about yourself to your friendship, romance, education and career preference, the profile is spot on. Thanks for the wonderful insight and advice guys!
This helped explain many traits that I just didn't understand. I never understood why certain things about me were so different from others, and constantly felt misunderstood because of it. This changed that for me. I accept who I am confidently and securely.
It was so accurate it was scary. I often wonder why I am the way I am, and find myself analyzing my personality and my surroundings. I finally found something that describes how I am feeling, and I will never stop learning and growing. Thank you.
For someone who is interested in understanding people this is amazing. Combining scientific insights about personality types with practical insights from groups of people hits the sweet spot. Whether you want to understand your friend, relationship or work, this has valuable lessons for everybody.
I have been reading "personality type" literature for decades, but this is the first test that actually had a practical application! I was actually able to do something with the information! This is helping me finally get a position in sync with my strengths instead of my weaknesses. Do yourself a favor and get the report!
This has given me valuable new insights into what motivates me, my husband, children and friends. I now have a new appreciation for my husband and can see how we can get caught up in misunderstandings. I am now also much more curious about the energy, drives and approach of the people in my life.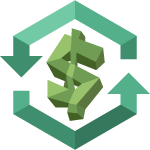 Risk free money-back guarantee
If you don't get exactly what you expect – for any reason – just drop us an e-mail within 30 days and we'll refund your money, no questions asked.
Scroll down to get started!